//cdn.shopify.com/s/files/1/0276/1955/7424/products/producttitle-28212565_771x1000.jpg?v=1605330778
//cdn.shopify.com/s/files/1/0276/1955/7424/products/producttitle-28212566_771x1000.jpg?v=1605330778
//cdn.shopify.com/s/files/1/0276/1955/7424/products/producttitle-28212567_771x1000.jpg?v=1605330778
//cdn.shopify.com/s/files/1/0276/1955/7424/products/producttitle-28212568_771x1000.jpg?v=1605330778
//cdn.shopify.com/s/files/1/0276/1955/7424/products/producttitle-28212569_771x1000.jpg?v=1605330778
//cdn.shopify.com/s/files/1/0276/1955/7424/products/producttitle-28212570_771x1000.jpg?v=1605330778
//cdn.shopify.com/s/files/1/0276/1955/7424/products/producttitle-28212571_771x1000.jpg?v=1605330778
Bangin Bench Extreme Sex Stool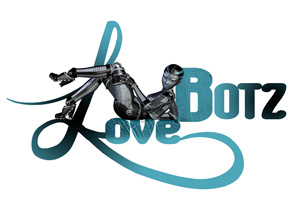 Attach your favorite dildo and this sex stool will give you the ride of your life! The Bangin Bench allows you to simulate sex from the top as you bounce up and down, aided by the stretchy straps of the seat. Use it on your own for penetrating intensity that is easy to control, or put on a show for your partner! You can even remove the red raiser bar and use it to straddle your lovers face while they pleasure you from below! Use the included strap-on harness to secure a dong, or simply attach a suction-cup dildo to the raiser bar. The Bangin Bench is easy to set up and discreet to store, with a durable steel frame that is built to last.
Measurements:
14.5 inches in height, 19 inches in width, 18 inches in depth.
Material:
Metal, ABS plastic.
Color:
Red.
Note:
Dildo not included.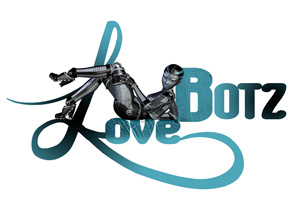 Giddy up! Introducing the LoveBotz Saddle, a high-powered piece of vibrating machinery that will take you on the ride of your life! You have got to feel it to believe it! Mount the comfortable padded seat, setting yourself on the firm, velvet-soft dildo. Sink down until your vulva rests against the textured base. The controller allows you to hang on tight while you cycle through the 5 incredible vibration speeds and 5 pulsations, but it also detaches via a retractable coil so that you can increase or decrease the speed, even as you flail in ecstasy! Hand the remote over to your partner and see how long you can keep your seat when they are in control! Grind yourself into the Saddle or lose yourself in bliss while the motor thrums powerfully against you! How many orgasms can you handle? Wipe clean with mild soap and warm water. Compatible with silicone and water-based lube.
Measurements:
Dildo measures 6 inches in length, 1.75 inches in diameter. Base of dildo is 9.5 inches in length, 3.75 inches in width. Saddle measures 13.5 inches in length, 7.5 inches in height, 12.3 inches in width.
Material:
TPE, faux leather, ABS.
Color:
Flesh.
Note:
The Saddle has 5 speeds and 5 functions. Powered through a 110-240 volt US plug. Includes screwdriver and 4 screws, and detailed set-up instructions.
Per manufacture, item has a MAP of $900.